Create a better product using user feedback
A single tool to collect customer feedback, prioritize features based on upvotes, and generate project roadmaps.
Free 14 day trial. No credit card required.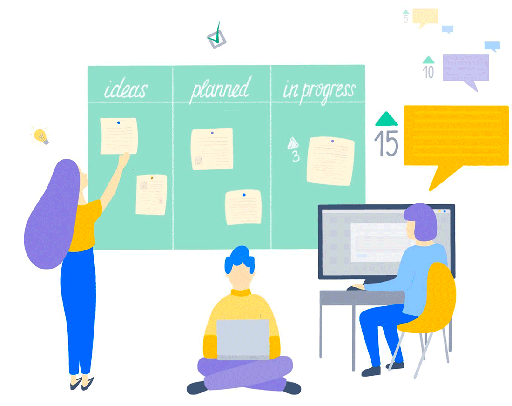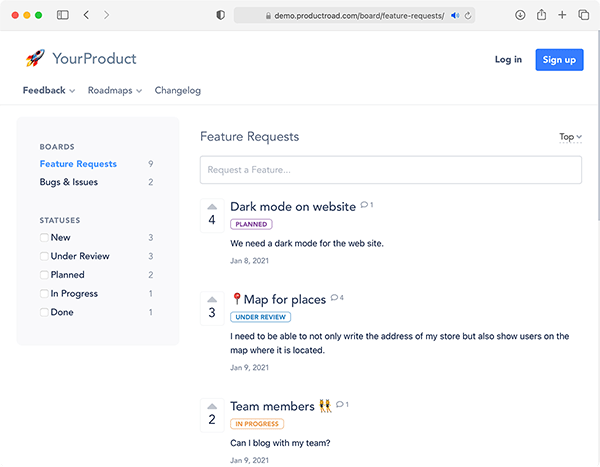 Feedback Boards
Collect customer feedback to make better product decisions.
Roadmap
Once you've prioritized feedback and assigned statuses, the roadmap will automatically generate and show users what you're working on.
Our
product roadmap
changes as soon as we change the status of your feedback.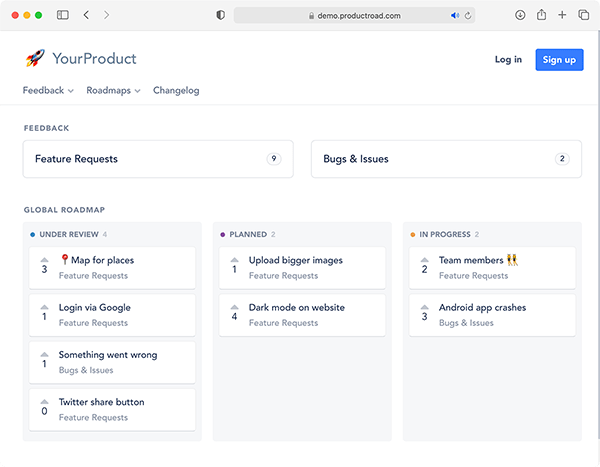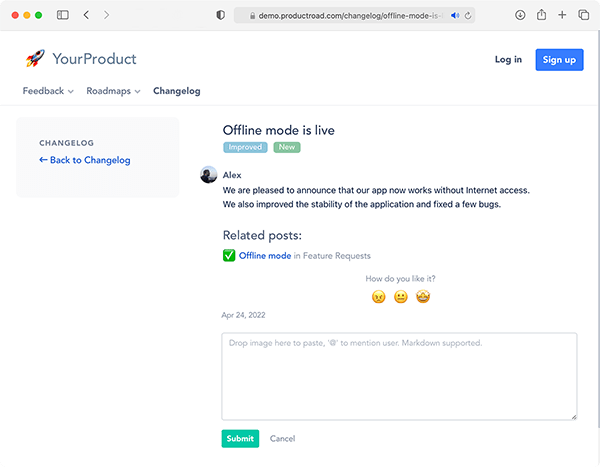 Changelog
Tell users about new features and updates in your product.
We use
changelog
to inform our customers about changes in Productroad.
Productroad works with tools you love
Integrate user feedback management and feature voting with the tools in your workflow.
Give your users a voice by allowing to suggest, vote and report bugs
✅ Free 14 day trial.
💳 No credit card required.
⏱ 2 minutes to set up account.