A few years ago, UserVoice pricing has been changed and made non-public. Let's find out why they made that decision and what the current prices are for UserVoice.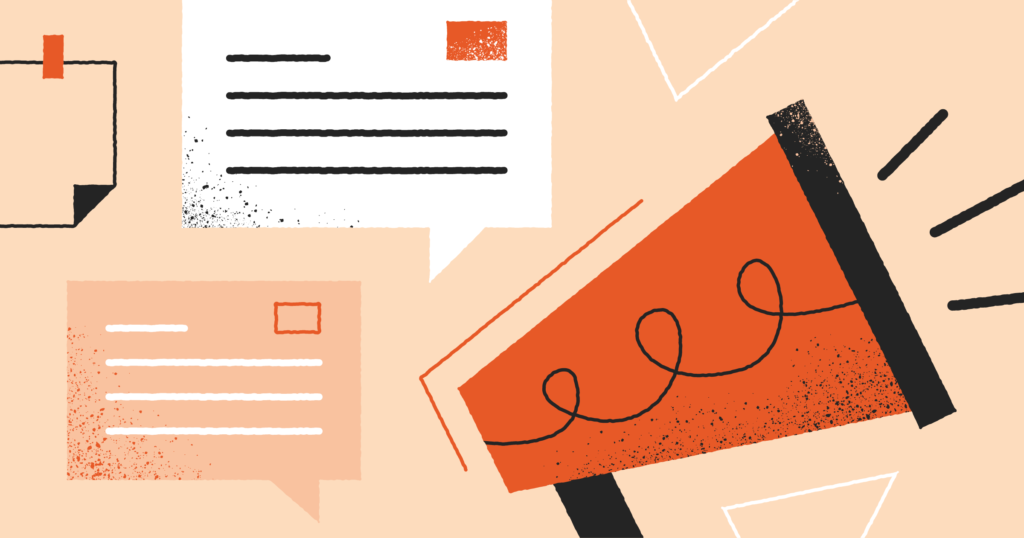 History of UserVoice pricing
Years 2013-2015: UserVoice was an affordable tool. $20 per agent for standard plan and $55 per agent for enhanced plan with SSO, unlimited custom fields and permissions. You can find old pricing page using wayback machine.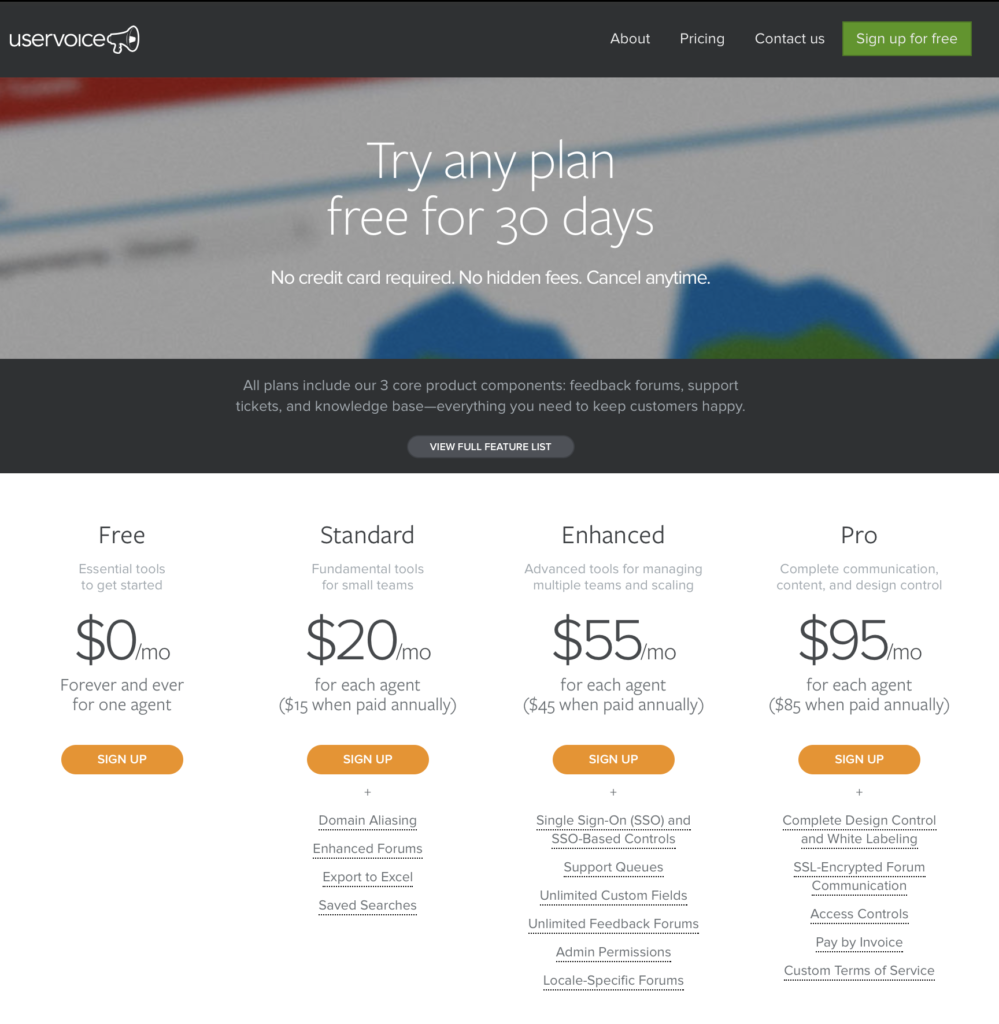 Year 2017: UserVoice pricing starts from $199 and UserVoice prepared to launch a plan for $499.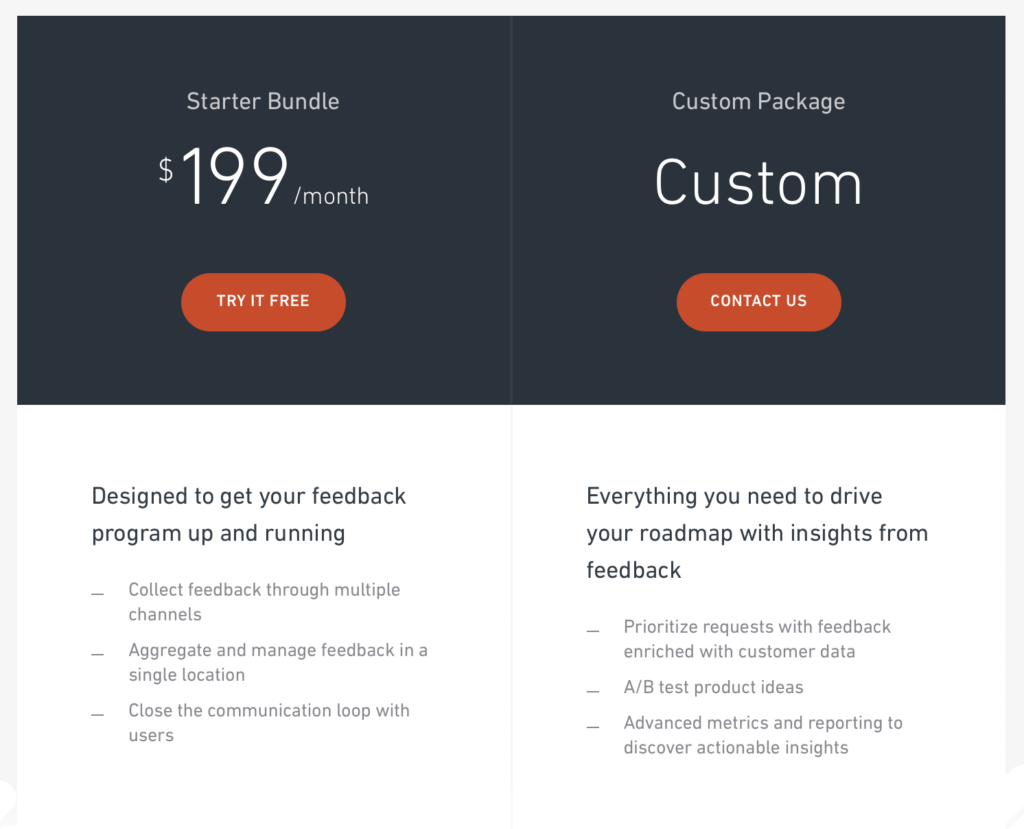 Microsoft changes everything
Microsoft became one of the largest customers of UserVoice, which gave the service a pass into the niche of Enterprise customers. Microsoft used UserVoice for many engineering groups until March 2021, if the insights are to be believed.
Productroad is affordable and modern UserVoice alternative.
So what is the current UserVoice pricing?
Since late 2015, UserVoice has been promoting their basic plan for $499. The $199 plan was still available until the end of 2017, but in 2018 the pricing page was removed from the site.
Here's how a former UserVoice employee comments pricing policy on Quora: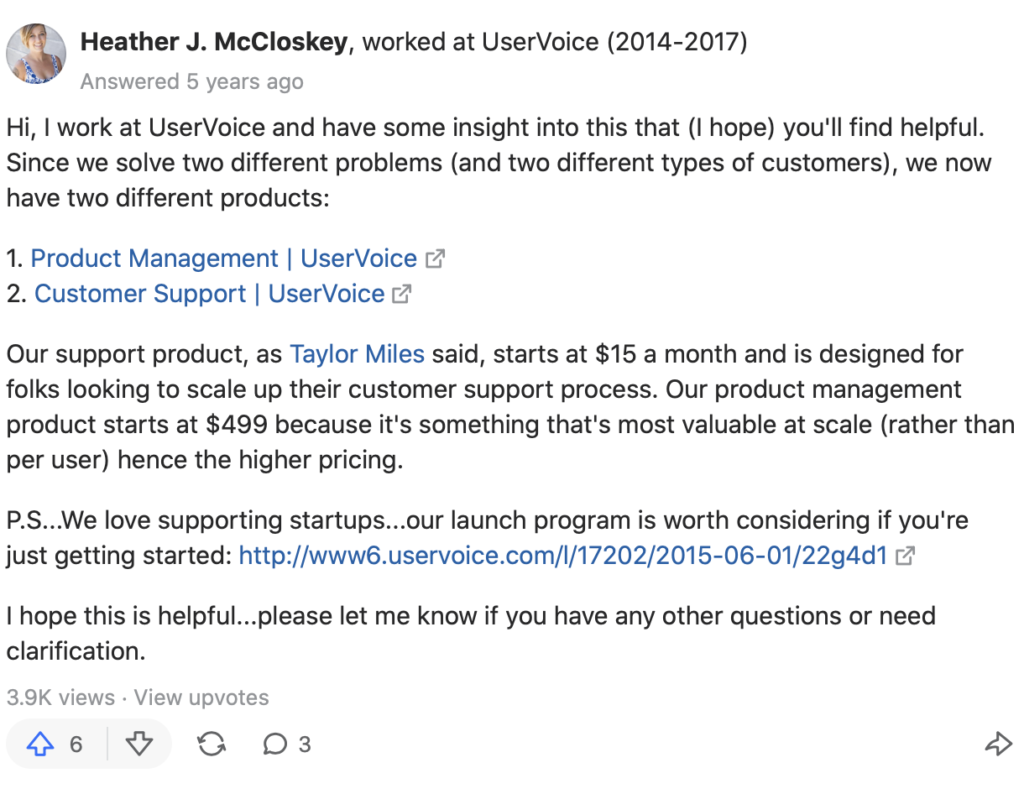 In addition, UserVoice actively sells additional features. For example, at one time the company was asking about $100 for a custom domain linked to a feedback portal.
UserVoice doesn't provide discounts?
Back in April 2020 UserVoice's website says: "No discounts for startups, small businesses, academic institutions, non-profits or charities."
From my experience, large vendors often offer discounts in exchange for long-term contracts, the purchase of training courses or even case study placements, so you can haggle with the sales department.
But why aren't the prices public?
Closed prices urge you to contact the sales department. With your contact and initial interest, the company can begin to sell you the service more actively. In addition, by gathering some public information, you may be offered a special price or a discount.
And why to charge $500?
UserVoice's pricing says that they want to serve enterprise customers
Companies need a focus. The needs of small businesses and enterprise companies are different, UserVoice decided to focus its efforts on doing what Microsoft-sized companies need, which can appropriately pay for the right functionality and even the development of special features for a particular customer.
The focus on large companies requires lawyers on staff to prepare and verify contracts, SLAs and other legal nuances.
User acquisition cost is high, especially in enterprise market
Selling to large companies is hard, you have to have a large sales department, and it can take months to close a deal. The marketing strategy is not limited to contextual advertising in search engines, you need the cost of maintaining the marketing department, ordering articles and reviews, exhibitions, and so on.
The marketing budget of large companies can easily amount to millions of dollars.
Is UserVoice worth the money?
Of course, yes, but… If you're a large Microsoft-sized corporation and it's not so much the functionality of the product that matters to you, but the company's readiness for a customer of that size: drafting and negotiating contracts, the right SLA, developing special features.

For medium-sized businesses, UserVoice will work too, but will the price be justified? We recommend that you look at alternatives.
Notice an error or inaccuracy in this article?
The information for this article was collected in bits and pieces from various public sources and may contain inaccuracies.
If you have any information to make this article more accurate, please contact us: [email protected]
Producroad is an affordable alternative to UserVoice
Perhaps you need an alternative to UserVoice more focused on small and medium-sized companies? Take a look at Productroad, we offer the best prices on the market and friendly support for our customers.
Our prices start at $19 a month. Also, as of this writing, we are the only company that offers an active users only billing (we looked up how Slack does it and liked it).