Productroad features
Find out how we collect and manage user's feedback to help you prioritize features.
Free 14 day trial. No credit card required.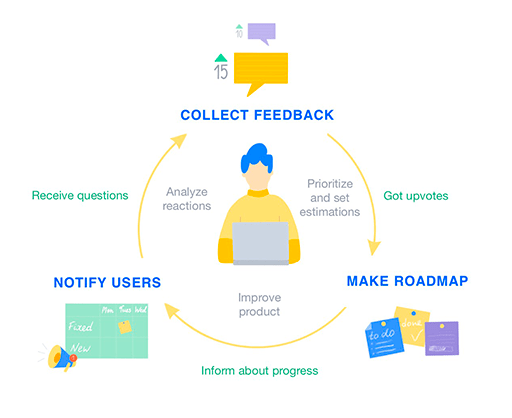 Tools your users will see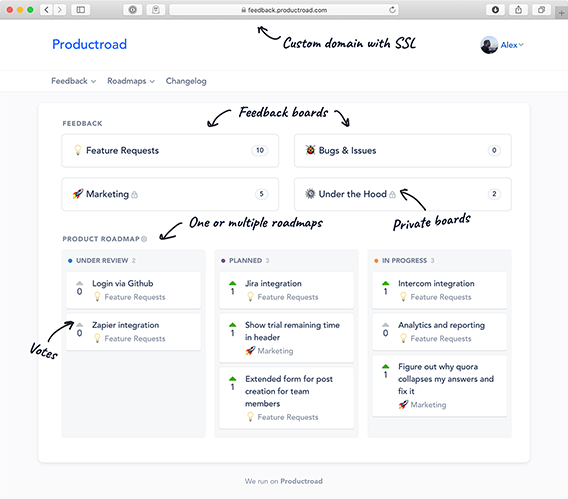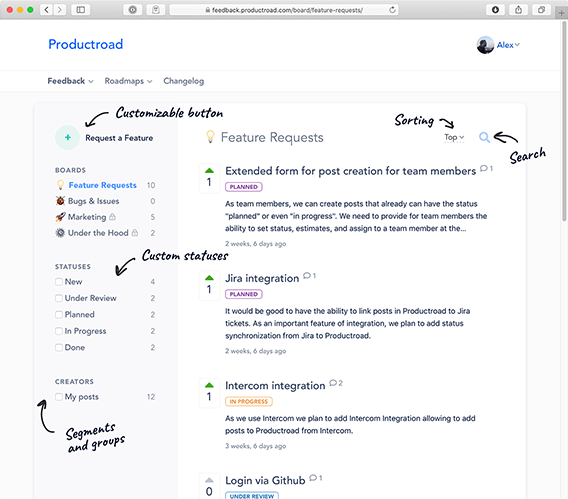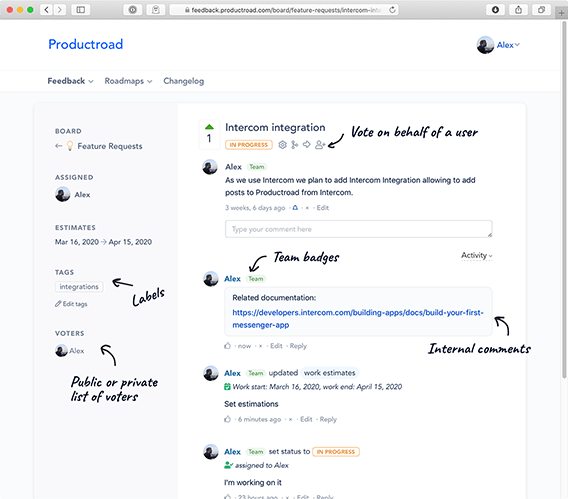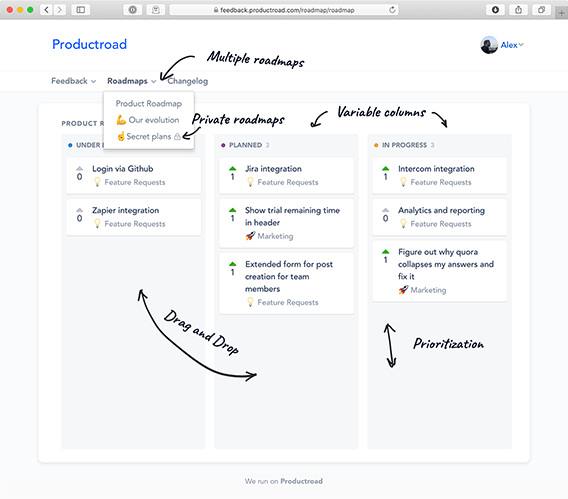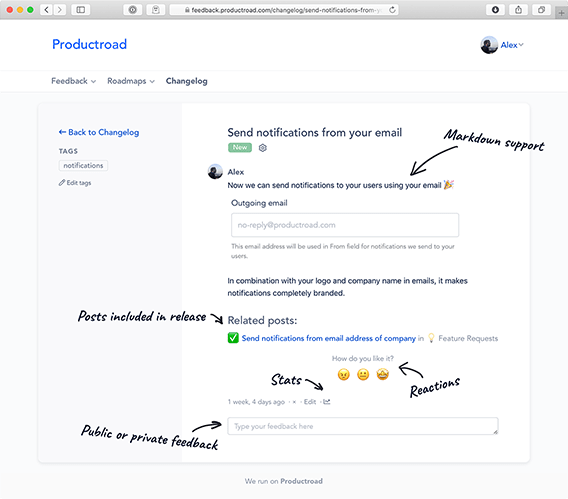 Feedback portal
Front page for users feedback.
Boards
Sort feedback by desired categories.
Posts
All discussions will be here.
Roadmaps
Display states of your product.
Changelog entries
Implemented a cool feature? Post it to the changelog.
Handy features that help your team
Free 14 day trial. No credit 💳 card required.