Jira Integration
Enable Jira integration to update post status based on Jira issue status.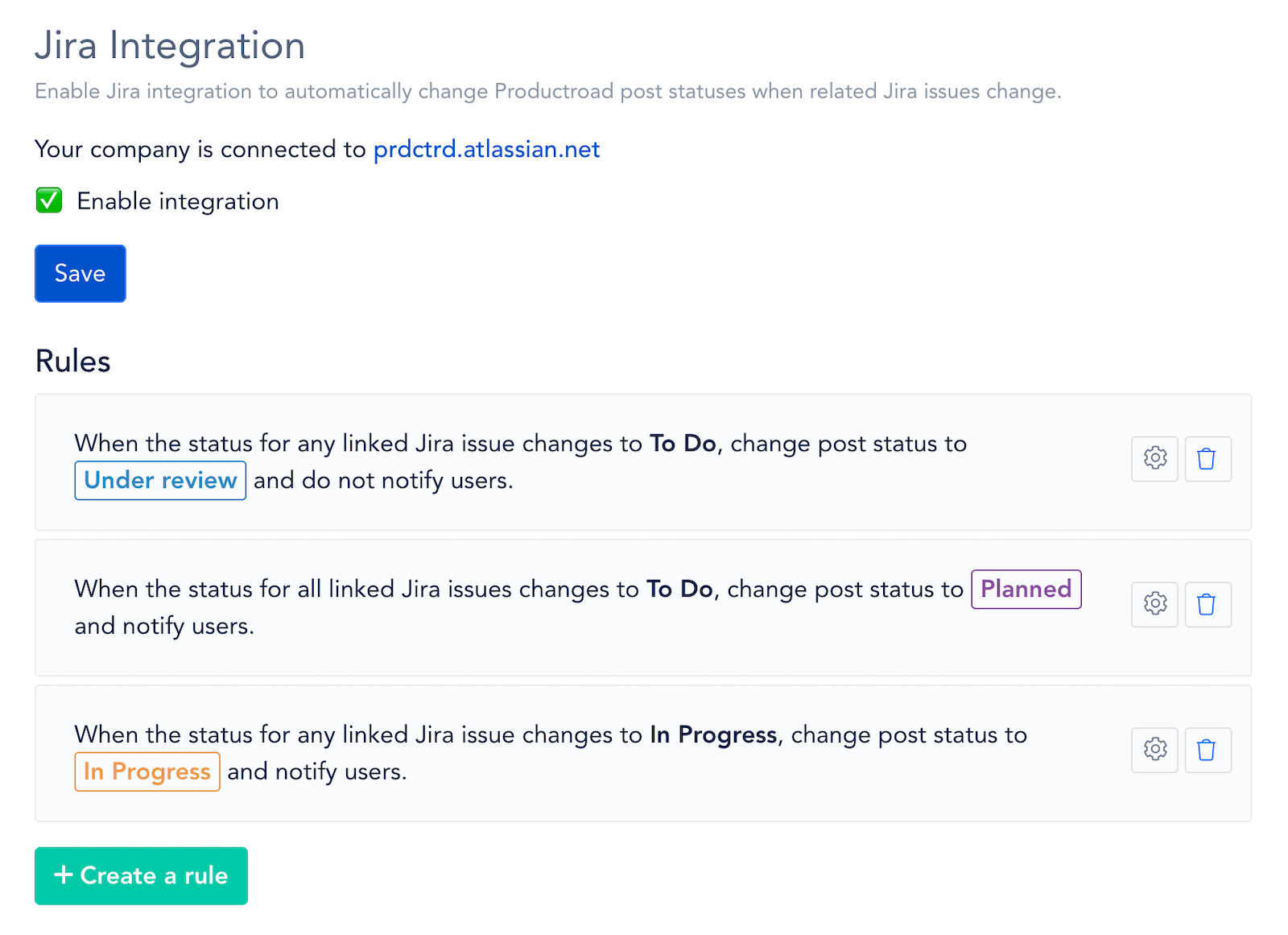 Automatically change the status of posts depending on the statuses in Jira.
The integration allows you to connect user feedback to tasks in Jira. As you progress on a task, you will change its status in Jira, and the post status in Productroad will change automatically according to the rules you set. Users can also be automatically notified of changes in progress or the implementation of a feature when the job is complete.
How to set up Jira Integration
1. Install the Jira extension from the Atlassian Marketplace.
2. Go to your Productroad account settings and copy the Pairing code from the Jira settings page.
3. Go to your Jira account's Productroad settings and paste the pairing code.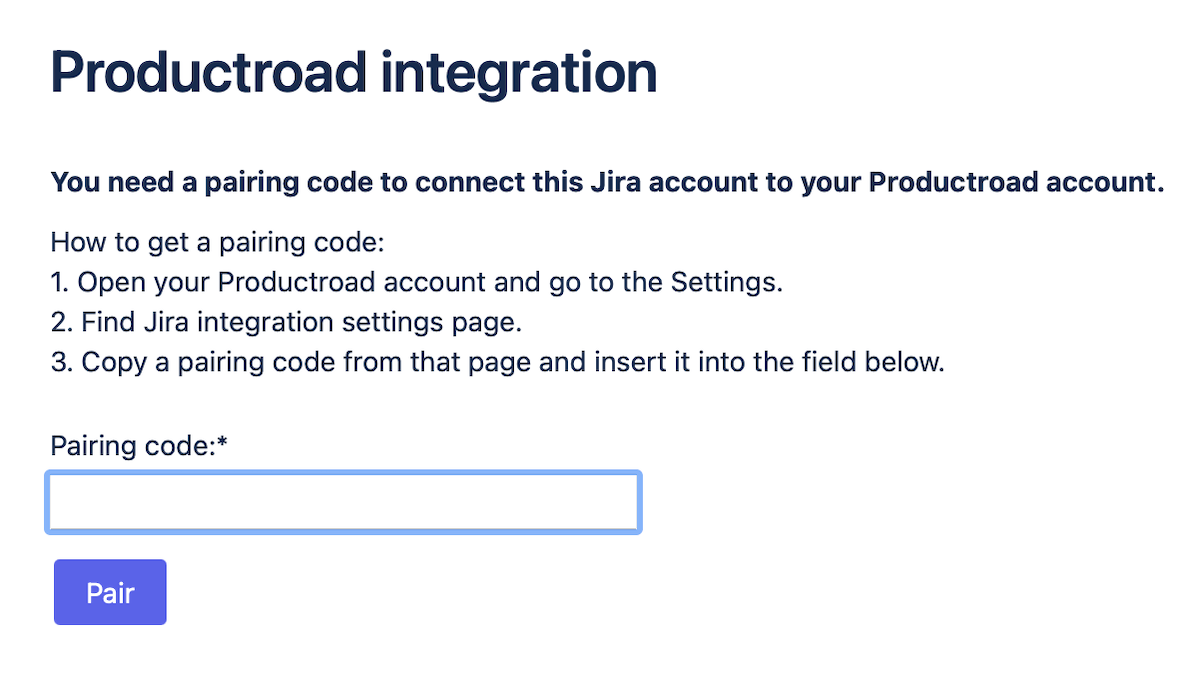 4. Go back to the Jira settings page in your Productroad account to create status change rules.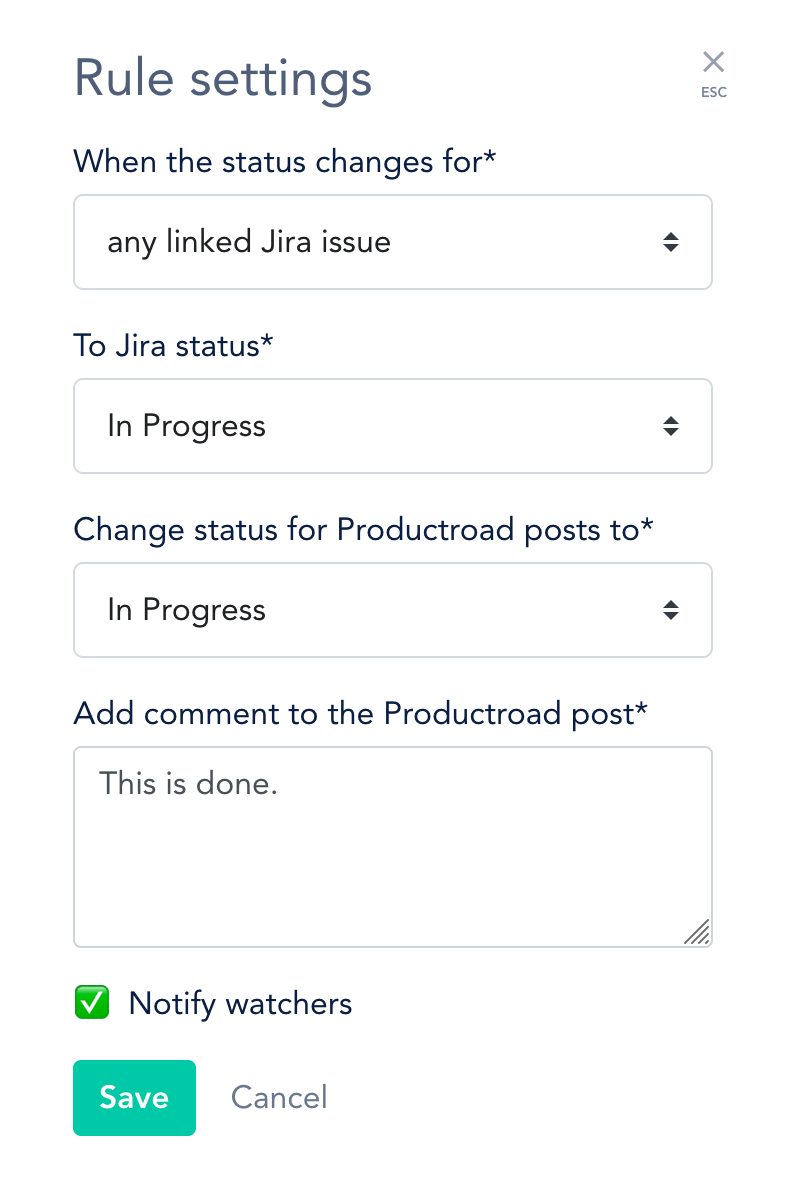 5. Link one or more Jira issues to your Productroad post.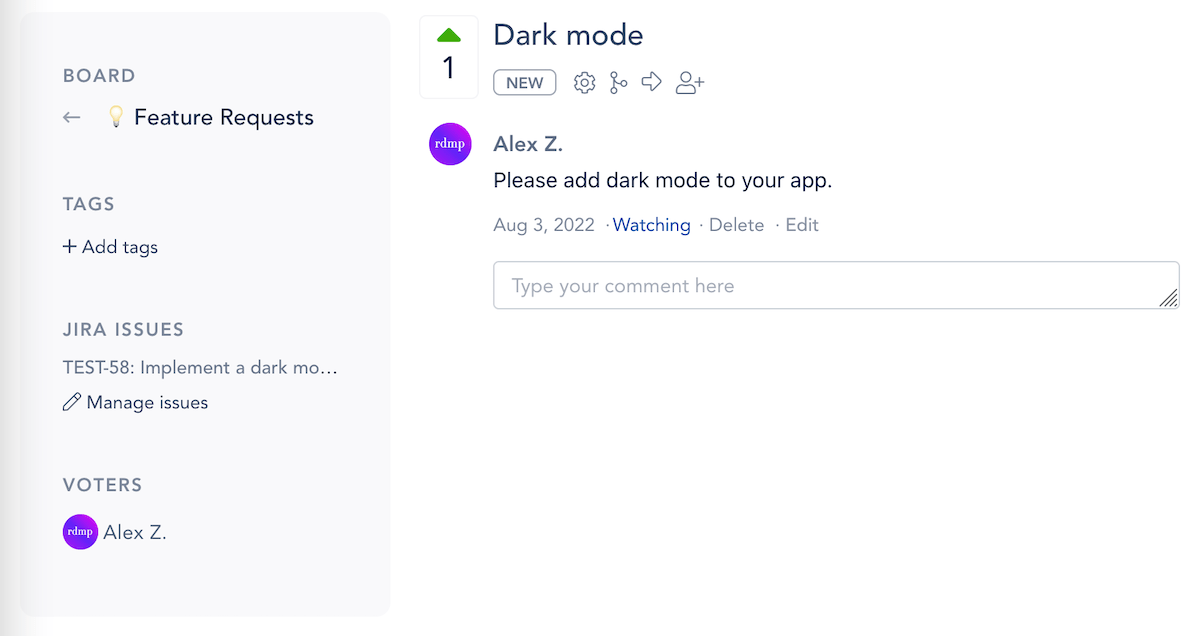 Productroad helps you collect user feedback, prioritize it, make a roadmap of a project and inform customers via changelog about new cool features.
Free 14 day trial. No credit 💳 card required.