Customer Feedback Boards
Feedback boards are an ideal place to collect and store requests from users. You can collect feature requests, ideas, other feedback by creating as many boards as you need.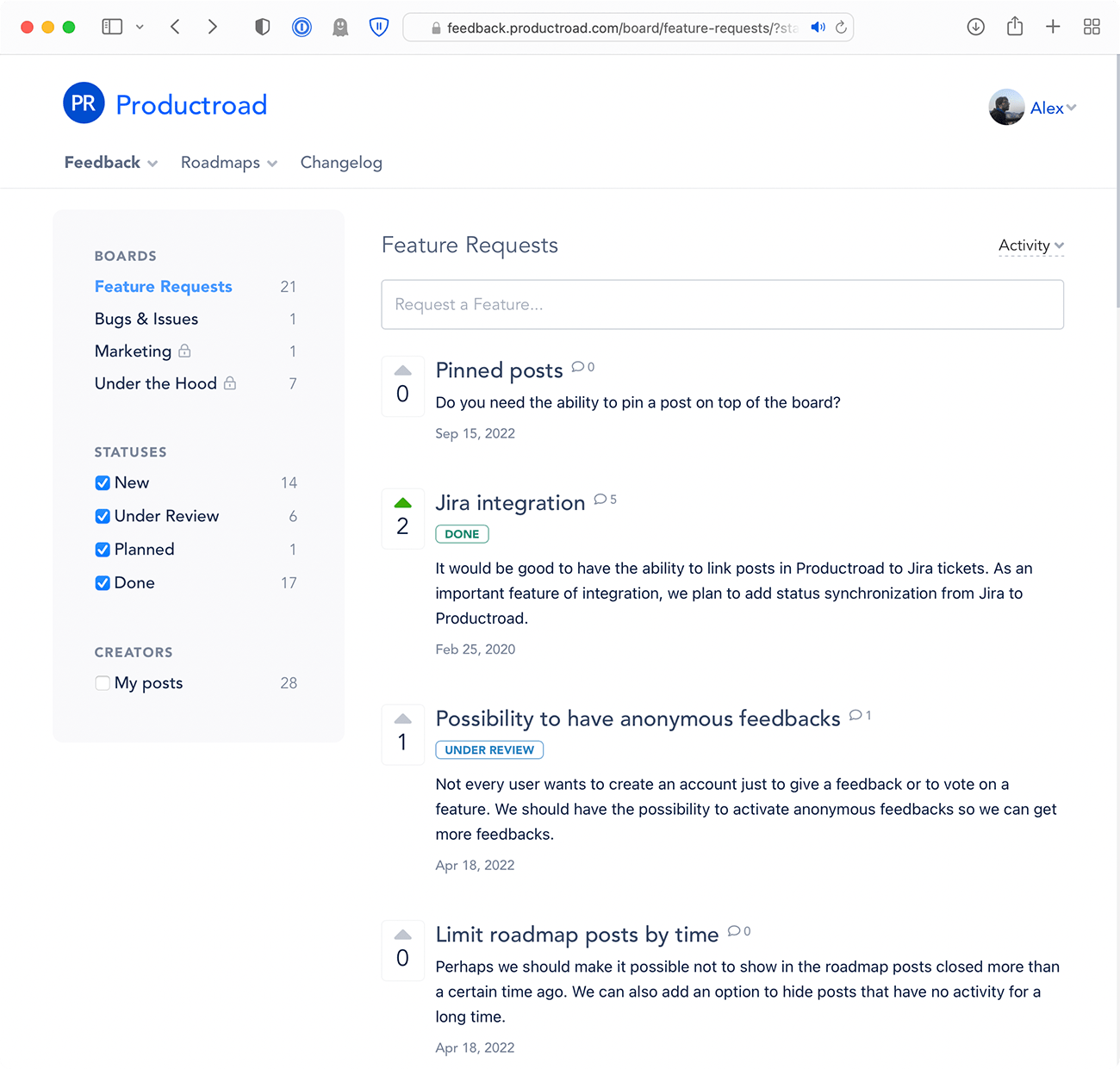 Feedback board running on Productroad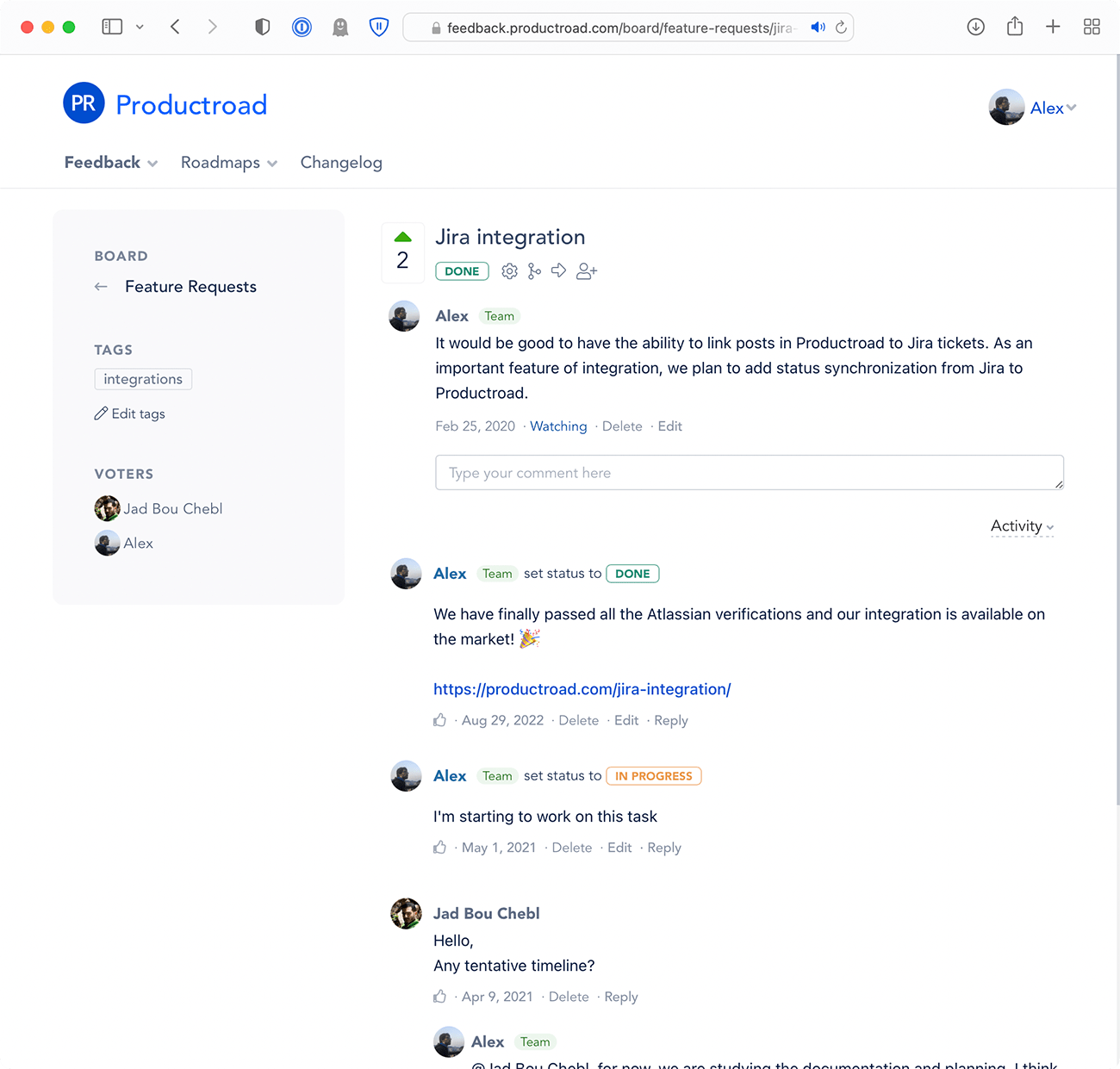 Post on feedback board
What is a feedback board?
Feedback boards are similar to normal forums where users can discuss your product, leave feedback and request features. However, feedback boards have a number of features useful for product management: they allow users to vote for desired features, assign owners to a feature, leave private comments available only to your team, and much more.
With these features, the product owner and the team know what to implement next and can build a product roadmap.
What makes feedback board different to comunity forums?
On the feedback boards, users can vote for features. In addition, there are many special features for user convenience: automatic search when new features are created, notification when status changes, sorting by most discussed or most demanded features.
Posts on the boards have special statuses that show the status of the user's request: pending, in progress, done. You can choose the name of these statuses yourself, and we can automatically inform all users who are interested in this feature if you change the status of the post.
What if I need separate feedback boards for customers and employees?
You can create both public and private feedback boards. You can also hide your account completely and make it accessible only to your team.
And you can also make boards available to different user groups, so, for example, your beta testers can leave feedback on a separate board.
How can I customize boards?
You can change the name of the boards, create custom statuses, change the colors of the buttons and their call to action.
You can also anonymize customers, only your team will see the full name of people who voted for features or left comments, and other users will see initials.
How many feedback portals can I have?
You can create as many boards as you want. We don't charge extra for this.
Why our feedback boards are better?
📝 Markdown
The most convenient way of formatting posts and comments.
👩‍🦰 User Identification
Provide links for your customers that instantly let log them in under their accounts.
🎭 Vote on Behalf
Add users to feedback when receiving feedback from other sources.
👨‍👩‍👧‍👦 User Segmentation
Show particular boards only for a selected groups of users.
🏷️ Tags
Add tags to organize feedback.
😎 Internal Comments
You can leave public comments or private that are visible only for your team.
🔐 Access Levels
We do value privacy. You can set privacy level per board or for entire account.
📽️ Video Embedding
Embed video from popular hosting platform just pasting a link.
🔔 Notifications
Send updates to customers when their feedback became life and changed your product.
Productroad helps you collect user feedback, prioritize it, make a roadmap of a project and inform customers via changelog about new cool features.
Free 14 day trial. No credit 💳 card required.