👩‍💻 Multiple Roadmaps for your Product
Show users, you care about their feedback by visualizing working on the product via Roadmap.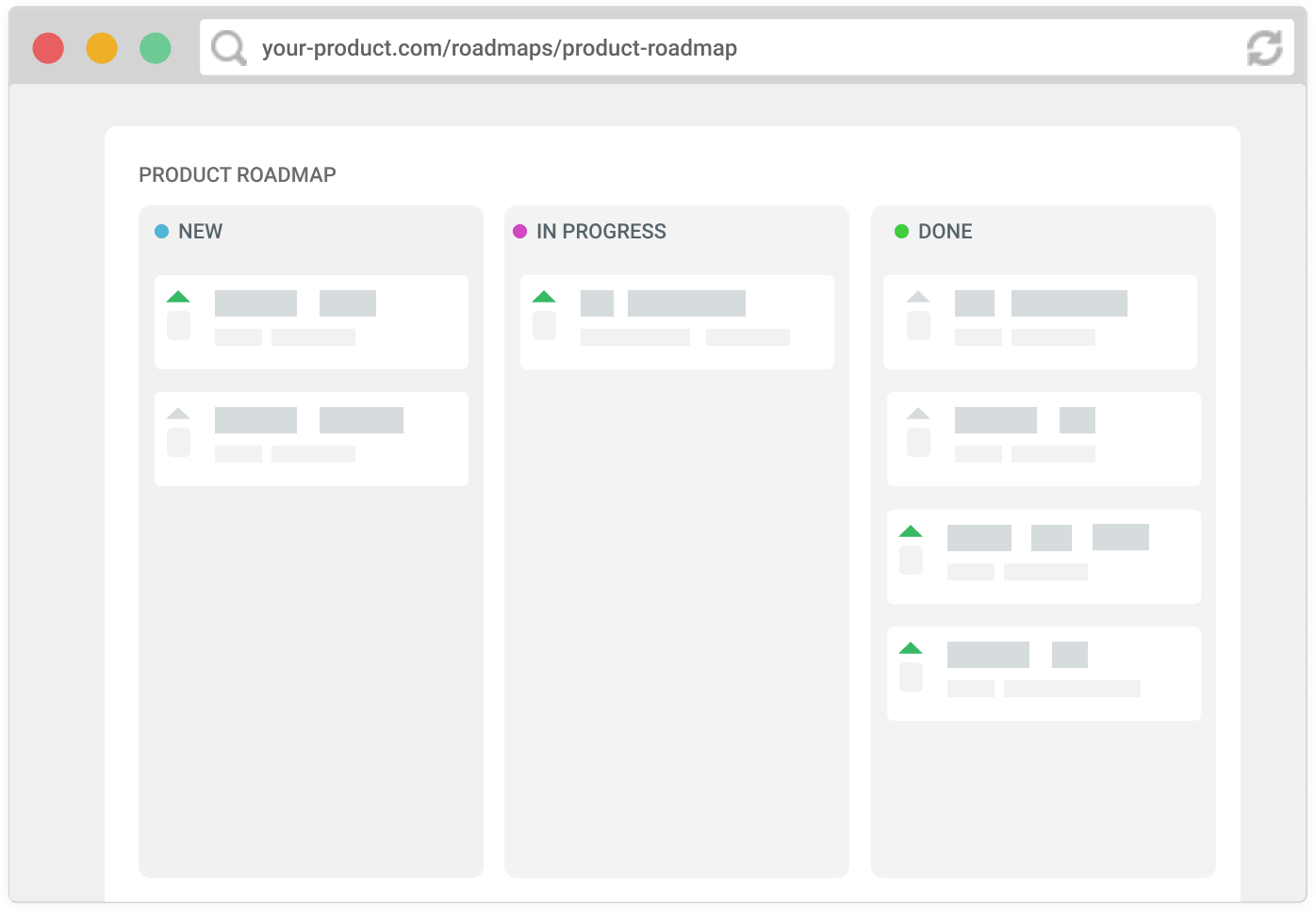 Plan your work and show your progress.
↕️ Prioritization
Prioritize feedback on roadmap or change statuses by drag and drop.
📅 Estimations
Set estimations, inform users when you plan to start and complete works regarding feedback.
🎛️️ Variable Colums
Put different statuses on roadmaps. Configure count of columns per roadmap independently.
🎨 Custom Statuses
Modify existing and add new statuses. You set names and colors.
🏷️ Tags
Limit roadmaps to show only posts with selected tags or from selected boards.
🔐 Privacy
Hide some boards from homepage and search engines or make them completely private.
👨‍👩‍👧‍👦 User Segmentation
Limit the audience for a particular roadmap by providing access only for selected users or groups.
🙋‍♀️ Assignees
Assign posts to team members. Make it public or keep private.
✉️ Updates
Send status updates to users subscribed to feedback posts.
Productroad helps you collect users Feedback, transform it to Roadmap and inform customers via Changelog.
Free 14 day trial. No credit 💳 card required.